Hi there
Hope you're well, and looking forward to the weekend. We've got a jumbo-sized email for you, with details on Indie Label Market, new releases from Dutch Uncles, The Scantharies, Pure Bathing Culture, plus tour dates from Elephant.
THE SCANTHARIES
ALBUM OUT MONDAY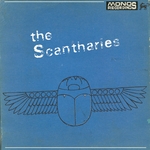 Those of you who have been with us from the start will know Andy Dragazis, the man behind our first ever signing Blue States. Well we're delighted that Monday sees the release of his new project with us, an instrumental album taking as its inspiration an imaginary Greek Band of the 60s and 70s named the Scantharies. And whilst that might sound like a concept that's difficult to pull off, Andy has produced a stunning album described by Mojo as "A decade in a microcosm, Stardust with Demis Roussos cast in the David Essex Role. Quite Brilliant."
You can stream the whole album here:
And you can head to the following lovely people to purchase it
Rough Trade
Amazon
iTunes

DUTCH UNCLES
FESTER 7", ALBUM PREORDER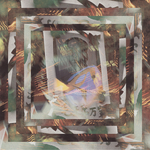 We cannot wait for you all to hear the wonderful new album from Dutch Uncles, Out of Touch in The Wild. But if you want to whet your appetite, head to www.dutchuncles.co.uk, where you can, as well as pre-ordering the album and buying tickets to their UK show, order up the Fester 7" backed with exclusive b-side Queenie
You can also buy Fester from the following excellent establishments
Piccadilly Records
Rough Trade
Resident
Oh, and if you check in on their website a bit later you might be able to hear another brand new track. Reckon about 6pm UK time.
PURE BATHING CULTURE
DEBUT EP, FLEETWOOD MAC COVER
We bloody love PBC we do, and we've finally got their debut EP in on 12" vinyl with download code. You can order up here:
Rough Trade
Piccadilly
Rise Records
Also, for your delectation, check out the cover of Fleetwood Mac's Dreams they did for Mojo magazine's covermount. If you grab this month's issue you'll also find Dutch Uncles covering Go Your Own Way and The Phoenix Foundation tackling Don't Stop.
ELEPHANT ON TOUR
And we thought we should let you know about Elephant's upcoming dates with the brilliant Stealing Sheep (who earlier this year provided excellent support to Field Music on their tour), plus a foray into Europe early next year at Eurosonic. With their debut album nearing completion, you can hear them debut brand new songs at the following shows:
5th Dec The Green Door Store Brighton, UK
7th Dec Brundenell Social Club Leeds, UK
10th Dec London, Bush Hall, UK
11th Jan Eurosonic, Groningen, Netherlands
And you've got till Monday to go and avail yourself of the tracks they have on a pay what you like scheme over on their bandcamp. Then the supply will definitely be cut off.
MEMPHIS INDUSTRIES AT INDIE LABEL MARKET
That's right - its Indie Label Market this weekend, at Spitalfields, London. And we'll be there in full effect, flogging our wares live and direct. Which is a terrifying prospect. You can come and see us on Sunday, 2nd Dec, from 10am-5pm.
And here's a list of what we have lined up for you:
Assorted and highly collectable test pressings including Field Music, 'Plumb' and The Go! Team, 'Junior Kickstart'
Our Xmas lucky dips - £3 for 3 x 7", £10 for 3 vinyl albums or 5 CD albums, all wrapped up and ready to go under the tree
We have a box of Japanese and South Korean editions of some of our releases, including Field Music's debut, and the South Korean edition of 'Thunder Lightning Strike'
Free stuff, with every purchase, including our 'It Came From Memphis Three' compilation (while stocks last)
And of course we'll be carrying a huge range of our recent and not so recent back catalogue at low, low prices.
Phew. Thats it.
See you there
Cheers
Memphis
Follow us on Twitter
Find us on Facebook
Our Website